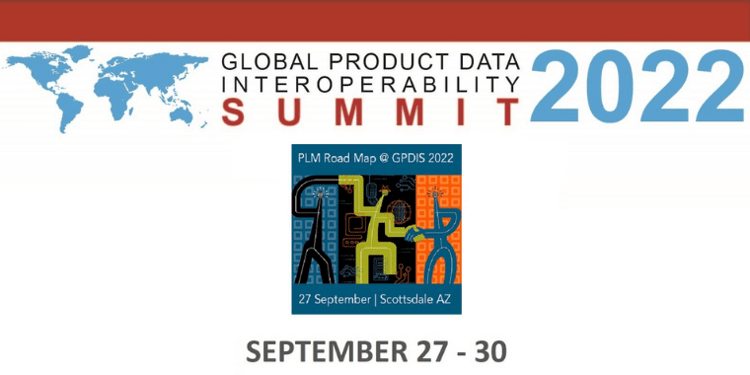 The Global Product Data Interoperability Summit (GPDIS) is back for another edition this year! With the last two editions being virtual conferences, we're excited to finally be able to attend this exciting event in person from September 27th to 30th in Scottsdale, Arizona.
The Global Product Data Interoperability Summit (GPDIS) functions as a communications hub for industry principals to foster knowledge through the exchange of ideas, solutions, and methods.
It is a place to build consensus on the data, tool, and process standards based on the experience of liked minded professionals.
Unlike any other conference, GPDIS represents the core data representations and delivery systems that drive our industries. The range of process methods encompasses MBE, MBD, MBSE, CAM, Product Analysis, Support, emerging technologies, and more.
The depth of experience extends from a vibrant vendor community, through the large OEMs and engaged lower-tiered suppliers, to the family manufacturing business.

This year's topic is: Data Resilience for Sustainability
The circular economy is characterized by a pattern of make, use, reuse, remake, and recycle with little to no waste realized throughout the lifecycle. The incentive to maximize our utilization of existing resources as a means to improve the efficiency of our economy has never been greater. We must accelerate our momentum by sustaining our focus on digitalization, standards, and data interoperability while developing and implementing new innovations.
Source: gpdisonline.com
Reuse Strategy for Engineering Design Data
The largest asset of any organization making today's complex products is the expertise found in the engineering repositories and documents that govern the development of those products. The only way for these organizations to continue to compete and innovate in the future is to reuse much of this information. Depending on the structure of these assets, the changes in the engineering processes going forward, and the intended use of that information, the way in which that data will be reused will be different.
This presentation will explore the different use cases for reusing data and present best practices for implementing reuse strategies in the organization.
Be sure to attend Wednesday 28, September 3:30 – 4:10.
Where to find us at GPDIS 2022
If you are planning on attending in person, stop by our booth (H-203) to chat with our experts about how our tools and expertise in interoperability can help you better manage the increasing complexity of developing innovative cutting-edge systems and products. ​We hope to see you there!