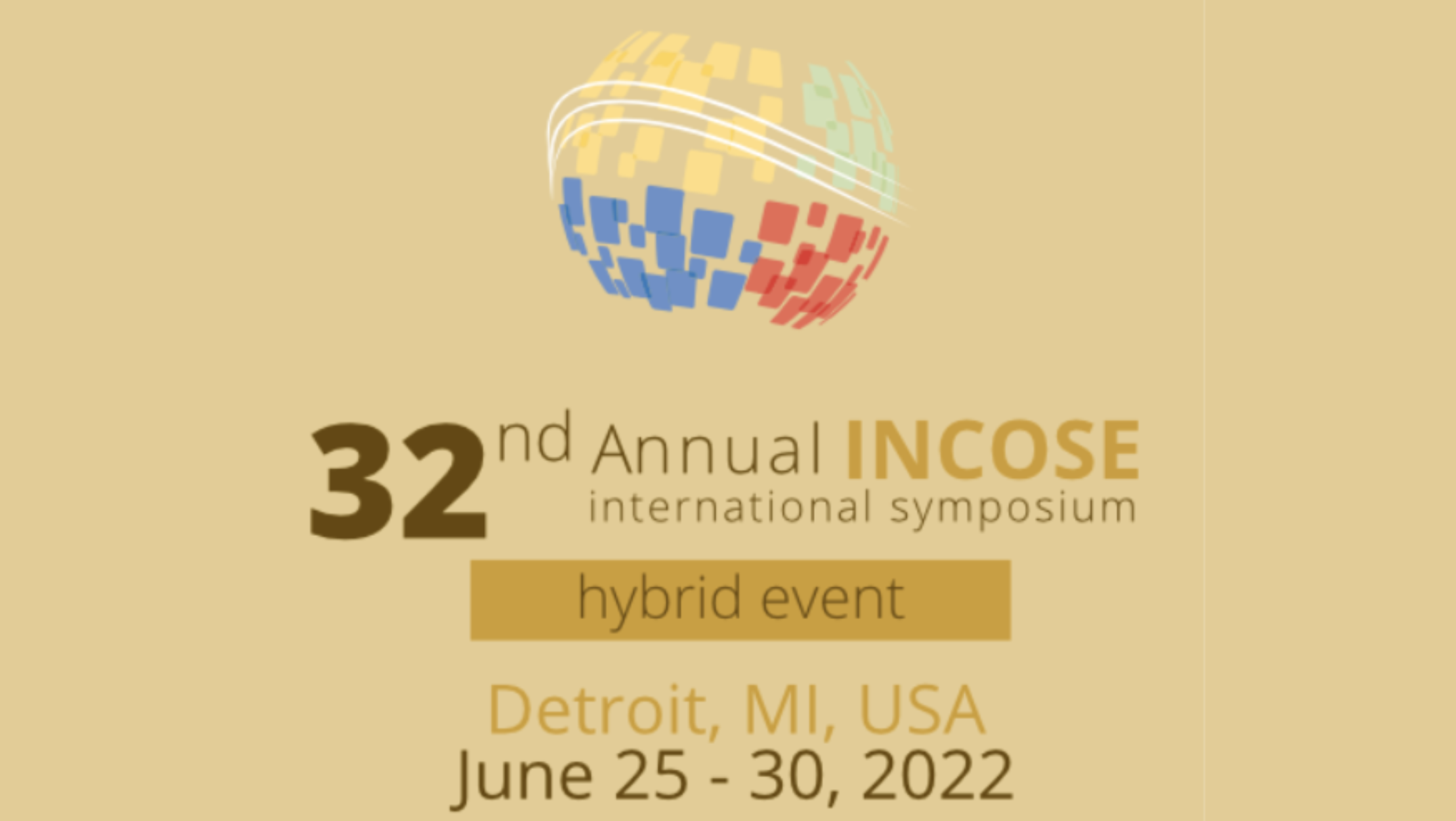 The International Council on Systems Engineering's (INCOSE) Annual International Symposium is the largest worldwide annual gathering of people who do systems engineering for four days of presentations, case studies, workshops, tutorials, and panel discussions, and it is starting next week. This year's event will be hybrid and will take place in Detroit from June 25th to the 30th.
Every year, the program attracts a large array of professionals from around the world, at all levels and includes attendees with various backgrounds such as government and industry, as well as educators and researchers. The benefits of attending the Symposium include the opportunity to exchange ideas, network, learn something new, get a certification, contribute to the advancement of the systems engineering profession through collaboration on tools, processes, and methodologies, learn about new offerings in training and education, and forge new partnerships.
If you are not familiar with the event or have never attended, INCOSE International Symposium is a great opportunity to learn, share, and discover the latest in system engineering. SodiusWillert will have experts from the automotive, aerospace, and defense industries at the event to discuss the growing complexity of developing innovative cutting-edge systems and products and how tool interoperability brings a new approach to model-based systems engineering (MBSE).
If you are planning on attending in person, stop by our booth (B5) to chat with our experts about how our tools and expertise in systems engineering challenges can help you better manage the increasing complexity of developing innovative cutting-edge systems and products. ​
Interoperability in the engineering enterprise
Bringing diverse tools and vendors together to achieve true industry interoperability can be a critical step in delivering better systems and products to market faster. For too long, vendor lock-in has prevented users from achieving true interoperability where data from one tool may be used or converted to another product. But how can we implement new tools that can bring new levels of integration to the enterprise?
In this presentation, we will share approaches for data interoperability that provide traceability, interoperability, and exchange throughout the development lifecycle including between systems engineering and Application Lifecycle Management. The presentation will focus on sharing solutions for data interoperability for three use cases: systems model transformation, tools integration, and code generation.
Be sure to attend Tue 28, Jun 10:45-11:15 EDT on the event virtual platform (not available on replay).