ROYAL OAK, MI (November 28, 2018)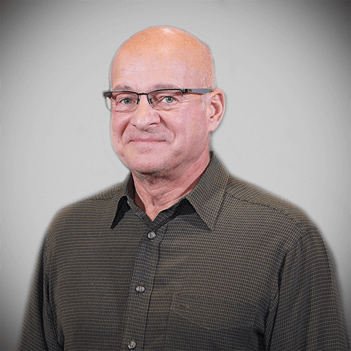 Sodius, an engineering software solutions provider, today announced the appointment of industry veteran, Jeff Pilato, as Chief Strategy Officer. This newly created role will have broad responsibilities in supporting the Sodius leadership team in defining and executing on the company's long-term growth strategies and sales initiatives.
"I'm thrilled to welcome Jeff Pilato to Sodius in this critical role," said Thomas Capelle, President, Sodius. "Jeff's broad technology sales experience and expertise in aligning organizations around achieving ambitious long-term goals will be integral to our ability to deliver on Sodius' growth potential in 2019 and beyond."
Added Jeff, "I'm excited at the opportunity to join Sodius at a time of such enormous growth and change both at the company and in the complex systems engineering landscape. Sodius has a strong foundation that I'm excited to build on as we look to further strengthen a longstanding organization that offers enterprise-level software solutions."
Pilato has over 20 years of broad-based sales experience across a variety of technology markets, including enterprise IT, Enterprise Lifecycle Management, Product Lifecycle Management, Application Lifecycle Management, real-time embedded software, Computer-Aided Engineering, Simulation, Internet of Things, and Electronic Design Automation. His sales management expertise spans Fortune 500 industry leaders as well as startups, and he has held positions at companies such as ANSYS, Oracle, IBM, Telelogic, BigLever, Wind River and Mentor Graphics.
About Sodius

Sodius provides software solutions to improve traceability, exchange and sharing of engineering data. For 19 years, our tools have been dedicated to fundamentally improving complex systems engineering processes and interconnected design toolchains. Sodius deploys its solutions all around the world throughout various domains such as Aeronautics, Space, Automotive, Defense, Medical or Information Systems. Our R&D activities and our historical collaborations with major industrial companies, software editors or governmental agencies (GM, PANASONIC, CONTINENTAL, US NAVY, FRENCH MINISTRY OF DEFENCE, RENAULT, AIRBUS, THALES, NAVAL GROUP, IBM, NO MAGIC, ANSYS, etc.) place us as a key partner for methods and tools departments or engineering projects. As a software provider, the Sodius core business consists of helping its customers – both software editors or large organizations – implement linking, exchange or transformation solutions for their MBSE, MBSW, ALM or PLM toolchains.