If you work in mission-critical systems engineering then you know the struggle of having to deliver systems models in a different file format than the one you use.
You and your team have spent months (if not years) working and developing a complex model in Cameo/MagicDraw for a program but you are required to deliver it in IBM Rhapsody format. So what do you? You recreate your model element-by-element, diagram-by-diagram in IBM Rhapsody. And then, comes the stage where you need to validate your model. How much time does that take? How many hours, weeks, or months?
The lack of connectivity between systems design tools clearly limits your capacity to deliver quality systems models faster without impacting the return on investment of the program. It can be daunting for everyone involved in the process. So, what are your options?
At SodiusWillert, we're dedicated to making systems architects' life easier and more productive through advanced tool interoperability. Our Publisher solutions already have well-proven capabilities for the transformation of IBM Rhapsody, IBM Rational Software Architect, and UNICOM System Architect into fully functional Cameo/MagicDraw models.
But we don't want to stop there.
Introducing Publisher for Rhapsody - Cameo Importer
We're excited to announce the launch of our latest systems model transformation solution: Publisher for Rhapsody - Cameo Importer.
Publisher for Rhapsody - Cameo Importer offers a powerful new set of functionalities built to automate the conversion of your Cameo Systems Modeler®, ​Cameo Enterprise Architecture®, or MagicDraw® models to the IBM Engineering Systems Design Rhapsody file format.
Modeling language supported
With Publisher for Rhapsody - Cameo Importer you can convert UML, SysML, and/or UPDM models from Cameo Systems Modeler, ​Cameo Enterprise Architecture, or MagicDraw​ formats into an IBM Rhapsody file format.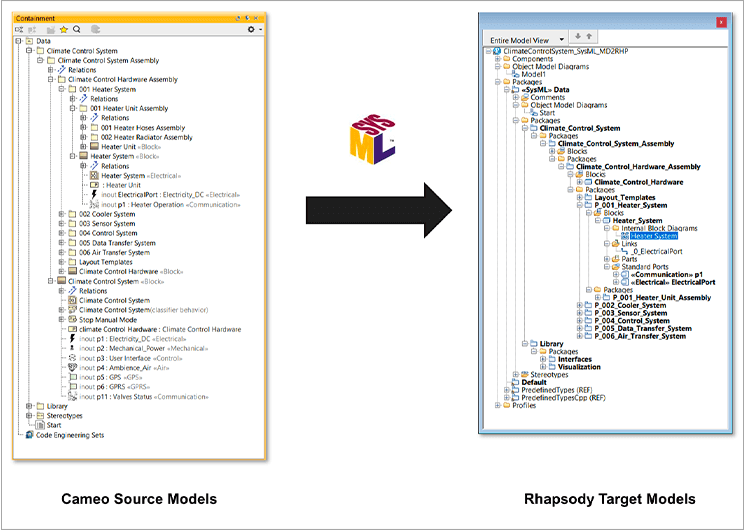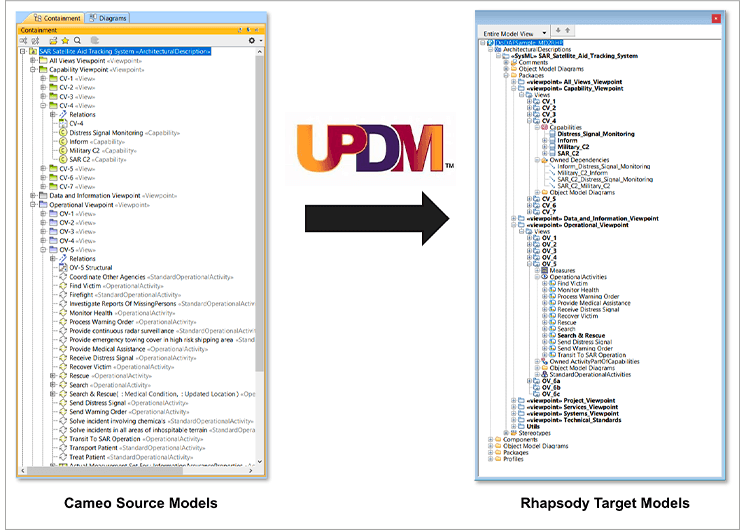 Conversion of model elements
Regarding model elements, Publisher for Rhapsody - Cameo Importer converts any kind of structural items, including elements, relationships, and tagged values you may have in your models in IBM Rhapsody.​

Model elements are converted introducing a few Rhapsody specifics such as naming constraints inherited from the "code generation" flavor of Rhapsody.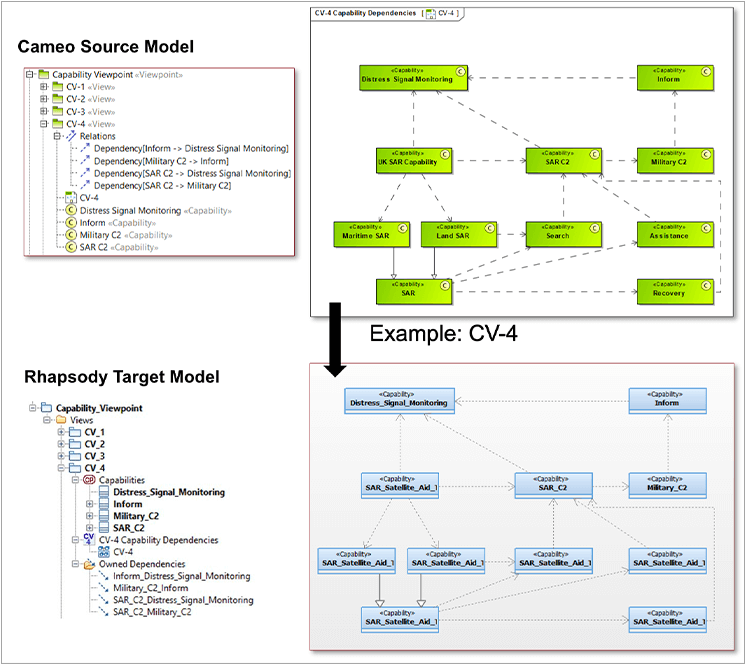 Conversion of model diagrams
Publisher for Rhapsody - Cameo Importer maintains the layout and colors of your model diagrams during the conversion. The tool supports the conversion of structural diagrams, composite diagrams, and behavior diagrams (e.g. Use Case, Activity, State, and Sequence​ diagrams).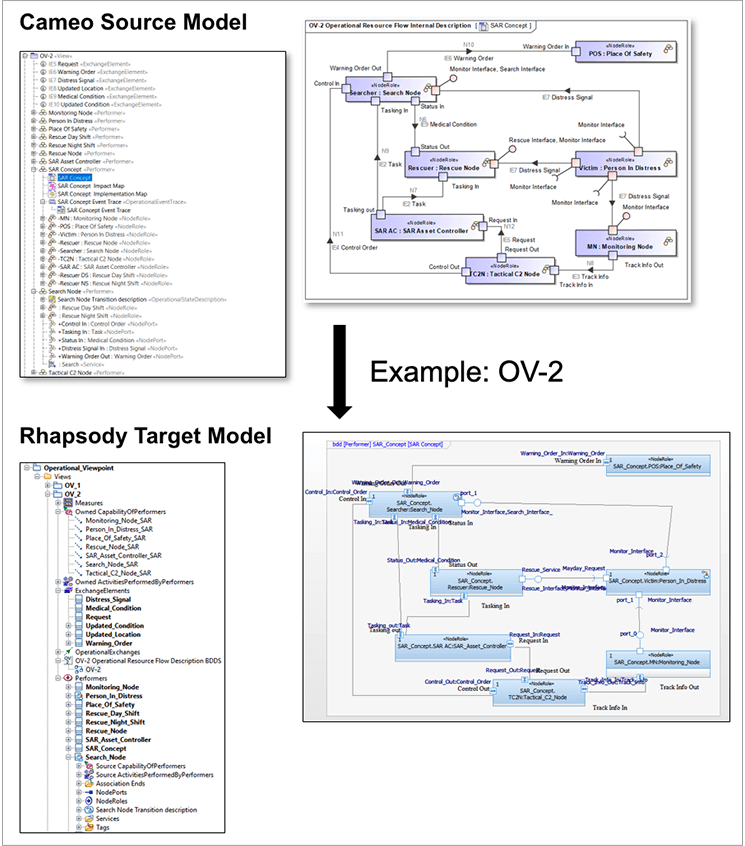 User Configuration
Configure the default visualization of artifacts imported into IBM Rhapsody. Assign your own style rules for IBM Rhapsody to meet organization or customer conventions without modifying your Cameo/MagicDraw model.
What can you do next?
Our goal is to help you and your team focus on more important engineering tasks. By enabling you to automate the transformation of your models, you can focus on delivering projects faster and with lower manpower costs.
You can test and try the Publisher for Rhapsody - Cameo Importer plugin to evaluate all the features mentioned in this blog article. Simply sign up for a free 14-day trial to get started today.