We are committed to the success of our customers and are proud to have now achieved IBM Platinum Partner status. With decades of expertise in engineering complex systems and software we maximize the benefit for our customers from their investment into IBM tools. As an IBM partner SodiusWillert is focusing on delivering the complete engineering solution: tools, training, customization & configuration, coaching and ongoing support.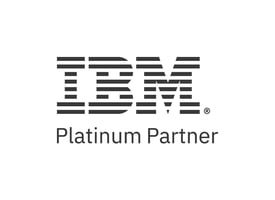 What sets us apart is that we have done a lot of engineering projects in our own labs and with customers. We know exactly the capabilities and behavior of tools in real projects. We have developed proven add-ons and extensions that enable customers to use tools, methods and processes in a way that meets their needs and expectations. We are grateful for the trust our customers have placed in us for decades. This has enabled us to share our know-how in many different project scenarios, while at the same time expanding and optimizing our expertise. Together with our customers, we have thus created the sustainable basis for successful projects.
Turn to SodiusWillert for your complete and perfectly tailored IBM Engineering solution. Depending on your needs, we can help you implement single, multiple, or all aspects of a full lifecycle solution in an integrated IBM tool platform, including add-ons and customizations as required. To ensure the smooth ongoing operation of your IBM ELM solutions, our experts will be happy to support you in case of issues arising.
As an IBM technology partner, we are proud to provide IBM with add-ons bundled in IBM Engineering Systems Design Rhapsody to help IBM customers address specific engineering challenges, such as importing/exporting models or developing AUTOSAR solutions. Together with IBM, we are advancing the add-ons and enhancements. Our roadmap includes add-ons to further improve systems engineering and software development.
As an IBM Platinum Partner and an IBM Technology Partner we strive to continuously expand our expertise and add value to IBM tools, SodiusWillert tools, add-ons and services, and ultimately to the engineering environment of our clients.